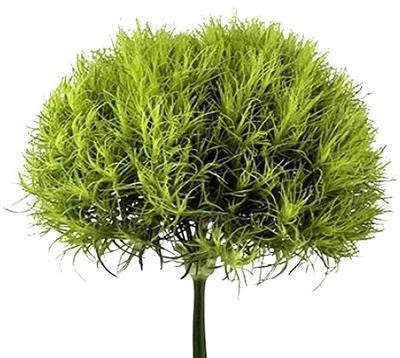 Packed 60 stems per box
10 stems per bunch
Price per bunch $14.94
Green Balls average Head size is 4-4.5 inches across. Length of the stem is between 50-60cm (20-24 inches). There is one focal bloom per stem. We always suggest receiving these flowers 2-3 days before the event, that way the flowers can get re-hydrated and ready for your bouquets or arrangements. They are available year round; we grow them in Holland, Ecuador and Colombia. Upon receiving the flowers, cut the bottom of each stem and leave them in cold water as they need to be rehydrated. Pictures shown online are a very accurate representation of the actual flower, however since flowers are a creation of Mother Nature and due to different variations in monitor resolutions, the exact color shades of this flower may vary to some degree. When the flowers arrive is normal for them to look sleepy, they are thirsty because of the shipping period, but after you cut them and leave them in water they will perk up and look beautiful.
Add to wishlist
Quality Assurance
Complaints & Claims: If you are not absolutely satisfied with your flower shipment, please call BloomsyShop.com IMMEDIATELY after opening your boxes AND email us to info@BloomsyShop.com. All complaints must be communicated verbally and accompanied with images indicating all the flowers within 24 hours of receipt of the product or your claim will not be accepted and no refund will be granted. In order to process your claim,we MUST receive pictures of the product. We do not guarantee color tone matches. Flowers are a product of mother nature and vary in color from season to season.