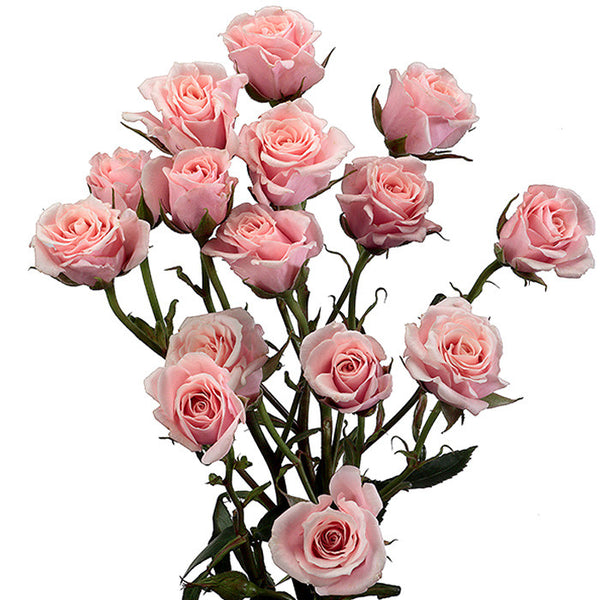 Packed 50 stems per box
10 stems per bunch
Spray Roses add color for your event. Party planners, event planners, and do it youself consumers can use this rose to spice up any occasion. These spray roses look great with other flowers when mixed in flower bunches, flower bouquets, and flower arrangements. Party planners, wedding planners, and do it yourself consumers should consider this rose for all their flower arrangement and centerpiece affairs. Spray Roses are a wedding favorite. The stems are 40-50cm (16-20 inches) in length and are available in many colors year round. Each stem of spray roses has 3 to 5 mini roses blooms that open per stem. We always suggest receiving these flowers 2-3 days before the event, that way the flowers can get re-hydrated and ready for your bouquets or arrangements. Spray Roses are available year round. 
Add to wishlist
Quality Assurance
Complaints & Claims: If you are not absolutely satisfied with your flower shipment, please call BloomsyShop.com IMMEDIATELY after opening your boxes AND email us to info@BloomsyShop.com. All complaints must be communicated verbally and accompanied with images indicating all the flowers within 24 hours of receipt of the product or your claim will not be accepted and no refund will be granted. In order to process your claim,we MUST receive pictures of the product. We do not guarantee color tone matches. Flowers are a product of mother nature and vary in color from season to season.